On a crisp Valentine's night at the heart of my beloved university, I became a part of a tradition that runs as deep as the roots of the iconic oak tree I found myself sitting under—not knowing my life would forever change.
Aggies everywhere, young and old, can tell you about the draping branches of the Century Tree with its roots dug deep in the history of Texas A&M. According to an old Aggie legend, if two lovers pass beneath the tree's branches, they will soon be wed; and if a couple becomes engaged under the Century Tree's blanketed leaves, the marriage will last forever. Consequently, one legend says that if you walk under the tree alone, you are destined to be alone forever.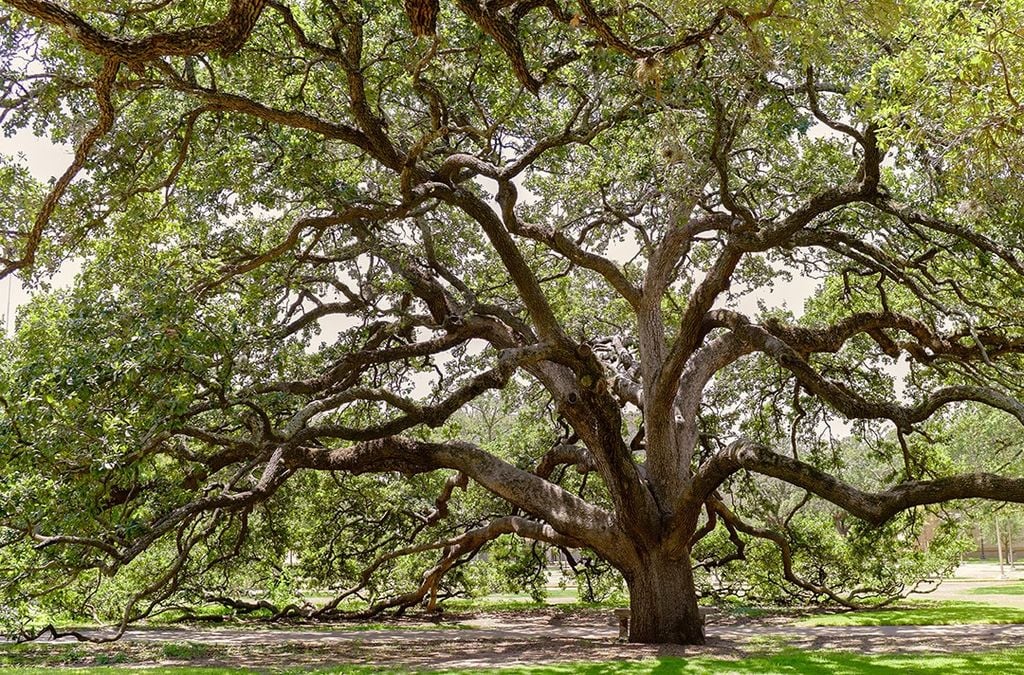 I first became aware of the legend my freshman year at A&M, and from that day forward I avoided its towering branches.
Representing tradition and eternal love, the Century Tree has created a picturesque scene that couples strive for when preparing their proposal to their loved ones. Countless Aggies confess their love and commitment for each other and embark on the journey of marriage, all beginning under the same tree.
Attending Texas A&M has instilled in me a great sense of respect and loyalty to the university, something that only Aggies can relate to. Since my freshman year I knew that I wanted to marry an Aggie to share that unique connection with. I always secretly loved the idea of getting engaged under the Century Tree during my time at A&M, but I hadn't met him yet, and my college clock was quickly running out of time.
It wasn't until my senior year in an agricultural public relations class that I met James, who, like me, shared the same admiration for Texas A&M and all it stands for.  I quickly knew that he was the one for me. James and I would often take late night walks around campus and one night I found myself following his lead toward the Century Tree.  As we went underneath the branches I felt a rush of nerves, but we just kept on walking.
On February 14, 2013 James had planned for us to attend an acoustic Valentine's Day concert featuring former Texas A&M students Robert Earl Keen and Lyle Lovett. After the concert we took our familiar stroll underneath the stars headed toward central campus. On our walk James kept mentioning to me how his socks were bothering him, which annoyingly continued the rest of the journey.
We continued on the sidewalk past the Sul Ross statue that led to the base of the Century Tree where he asked me to sit. We talked anxiously for a few minutes until he got down on one knee, reached in his boot and took out the small wooden box that I received my Aggie ring in the previous semester. After moments of endearment and tears, James told me that he loved me and asked me to be his wife, which I quickly replied "yes!"
James choose my Aggie ring box specifically because it represented something special to me— it is where I received the two most important rings of my life. Getting engaged underneath the Century Tree couldn't have been more perfect for us. It is the way Aggies should get engaged. Being a part of this romantic and unique tradition is an amazing feeling. The Century Tree will be a special place for James and I forever, and it will be a place often revisited on our trips back to Aggieland.
Photo 1 (Source: https://today.tamu.edu/2011/11/18/century-oak-given-famous-tree-of-texas-designation-by-texas-forest-service/)
Photo 2 (Source: https://www.thewoodlands.com/2019/01/22/aggie-century-tree-project/)