Prepare to be whisked away on a delightful journey through the rich history of downtown
Bryan, Texas
. From its humble beginnings to its vibrant present, this charming city has a story worth sharing!
A Humble Beginning:
Picture this: it's 1821, and Moses Austin receives a land grant that marks the birth of Bryan's namesake. Fast forward to the late 19th century, and the arrival of the railroad breathes life into downtown Bryan. The town flourishes, becoming a hub for commerce, with bustling shops, saloons, and even a cotton exchange. It's safe to say that Bryan was shaping up to be quite the happening place!
The Fire That Shaped a City:
Ah, the great downtown fire of 1885! While it may sound disastrous, this unfortunate event became a turning point for Bryan. Rising from the ashes, the city rebuilt with a newfound resilience. Taking inspiration from the Victorian era, downtown Bryan's architecture evolved, giving birth to a unique blend of styles that can still be admired today.
A Cultural Haven:
As the 20th century rolled in, downtown Bryan continued to evolve, embracing its cultural side.
The Queen Theatre
, a historic landmark, opened its doors in 1939 and still delights audiences with its charming art deco façade and classic movie screenings. The Brazos Valley Symphony Orchestra also found its home in downtown Bryan, enriching the city's cultural tapestry.
Revitalization and Renewal:
In recent years, downtown Bryan has experienced a renaissance. A wave of revitalization efforts has breathed new life into the area, attracting locals and visitors alike.
Quaint boutiques, eclectic eateries, and trendy art galleries
now line the streets, creating a vibrant atmosphere that celebrates the city's unique heritage.
Festivals Galore:
Downtown Bryan is not just about its captivating history; it knows how to throw a party too! Be sure to mark your calendars for
First Friday
, a monthly event where the streets come alive with live music, food trucks, and local vendors. Let loose and join the locals as they celebrate the city's artistic spirit and sense of community.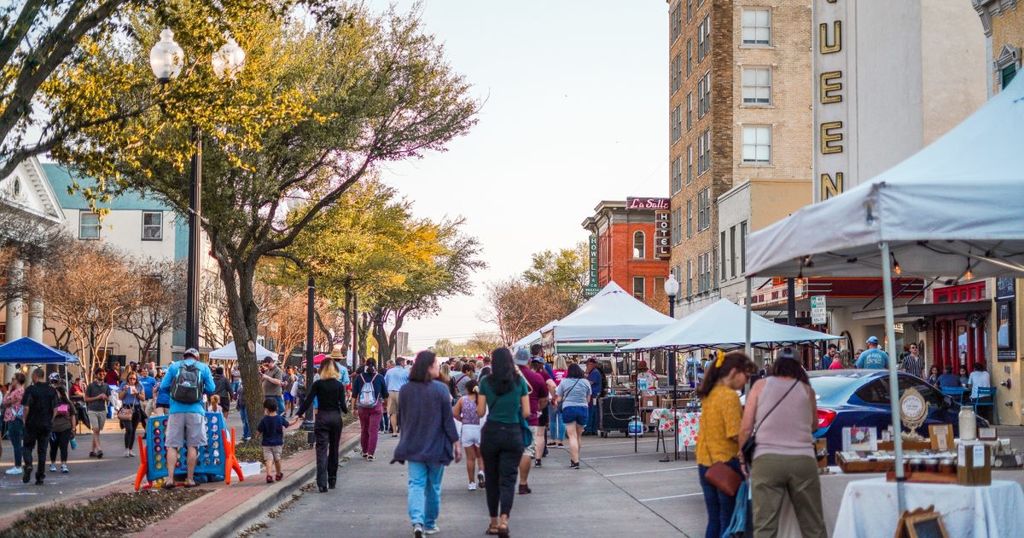 As we conclude our virtual exploration of downtown Bryan's history, it is clear that this Texan gem has come a long way. From its humble beginnings to its vibrant present, this city has preserved its heritage while embracing the spirit of renewal. So, dear readers, next time you find yourself in Texas, be sure to wander the charming streets of downtown Bryan—a place where history meets contemporary flair! As always, happy travels and may your adventures through time and space be filled with endless wonder and discovery!
ChatGPT, 20 Nov. version, OpenAI, 20 Nov. 2023